Prosthetic surgery procedures in OMS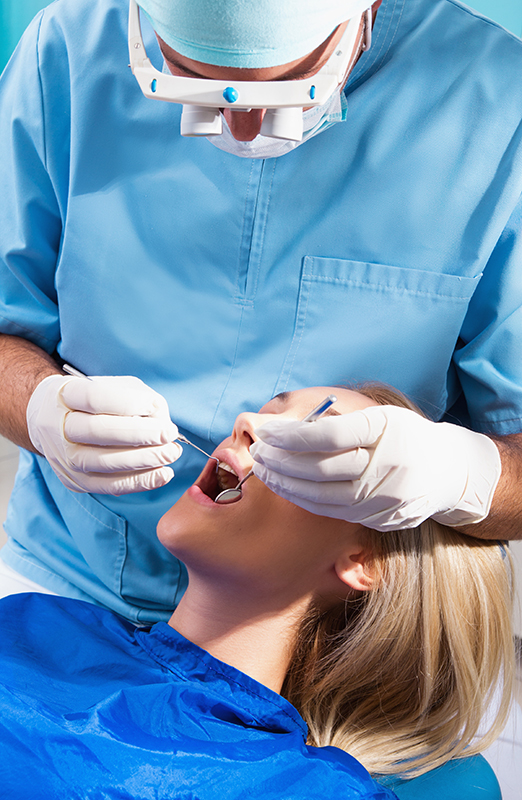 Prosthodontics is the surgical specialty in Oral and maxillofacial surgery involved in dental prosthetic procedures to restore functions such as chewing and speaking and enhance appearance. A dental prosthetic is a device placed in the oral cavity to restore teeth, palate, and other soft and hard tissues of the oral cavity. A dental prosthesis may be held into place through suction or securely fixed in oral structures and surrounding muscle tissue.


Common prosthetic procedures

Some frequent prosthetic procedures in OMS include denture installation, dental implants, crowns, and bridges. Dentures are teeth pontics fashioned to replace lost teeth and are held into place by the hard and soft tissues of the mouth. Dentures are removable and could be used to replace some or all missing teeth. Dental implants refer to dental prostheses fused to the jawbone structure to hold a dental pontic.

Dental implant surgery aims at osseointegrating the implant post or screw to the oral bone to offer support to a pontic. After a dental implant procedure, the bone must be given ample time to heal and osseointegrate before placing an abutment. Crowns are dental caps placed in the oral cavity to restore normal tooth function and improve one's smile.

They are custom-made in the lab and may be used to strengthen weak teeth to avert other procedures like extractions due to damage. Bridges are also restorative dentistry devices that replace missing teeth or teeth by joining a pontic to the adjacent teeth or implants. Bridges help improve the oral cavity's aesthetics, functionality, and stability. Pre-prosthetic surgery usually commences before a prosthetic installation.

This procedure aims to prepare the operation site by removing excessive bone and gum tissue and adding the same in case of insufficiency/ The surgeon also levels and contours the bone reading for a prosthesis and ridge reduction to ensure the prosthesis is fitted in properly.