JUVÉDERM® in Charleston, WV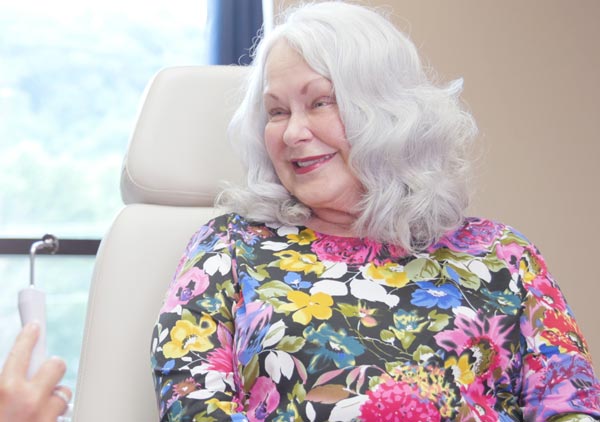 JUVÉDERM is the #1 dermal filler collection in the world that offers 5 different products to meet your needs. Made by the creators of BOTOX®, JUVÉDERM is an FDA-approved hyaluronic acid facial filler that results in a well-rested, more youthful appearance. Hyaluronic acid, or HA, is a natural substance in the body that provides volume to the skin. JUVÉDERM contains modified HA to help you achieve your desired look.

Our skin naturally changes over time. JUVÉDERM can help with moderate to severe facial lines, wrinkles, sagging skin, or flattened areas. It can also plump lips, smooth lines, or lift and contour cheeks. When you visit The Facial Center, you are in excellent hands with our team of experts.

Many clients wonder what the difference is between JUVÉDERM and BOTOX. JUVÉDERM is a dermal filler meant for flattened areas, facial wrinkles and folds that are present when your face is at rest. BOTOX focuses on wrinkles that appear during movement, such as crow's feet, laugh lines, and frown lines. Visit our BOTOX page to learn more or call to schedule a consultation, where we will design a treatment plan that's right for you.


What To Expect With JUVÉDERM Treatment

JUVÉDERM adds volume and restores a smoother appearance to depressed areas of the skin by supplementing the body's diminished supply of hyaluronic acid. The results are instant and can last up to a year or longer, depending on the area treated.

JUVÉDERM is formulated with lidocaine for enhanced comfort during treatment. Using an ultra-fine needle, the filler is injected below the surface of the skin to the treatment site. Typically, a JUVÉDERM treatment takes less than an hour, and most people feel comfortable resuming normal activities immediately.


Save Money on JUVÉDERM With Alle®

Register online at https://alle.com/ to become an Alle member. Every time you have a BOTOX or JUVÉDERM treatment or purchase Latisse® or SkinMedica® skincare products, you'll earn money towards future treatments and purchases.

Contact our office to schedule an appointment. Our team of highly skilled specialists looks forward to helping you achieve your cosmetic goals.