About Sugaring

Charleston, WV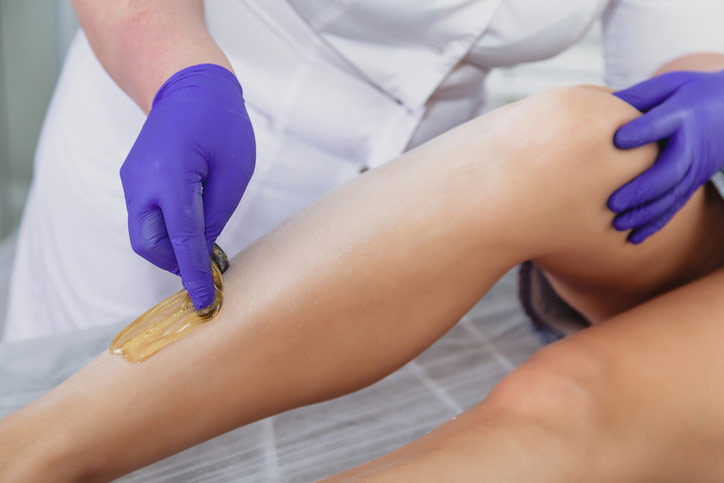 Sugaring is the latest alternative hair removal option for those who hate wax!

Sugaring is a safe, organic alternative to traditional waxing and produces silky smooth results. Combining 3 natural ingredients of sugar, lemon juice, and water, this paste can be applied to different areas of the body to gently and effectively remove hair leaving nothing but beautiful skin behind. Many women report that sugaring provides a nice, easy removal—so much so that they aren't ever going to back to waxing!


What types of hair can be removed with sugaring?

We provide sugaring hair removal to address pesky hairs across many areas of the body, including:

| | |
| --- | --- |
| • | Back |
| • | Bikini |
| • | Brazilian |
| • | Brow Design |
| • | Chest |
| • | Chin |
| • | Full Arms |
| • | Full Face |
| • | Full Legs |
| • | Half Arms |
| • | Half Legs |
| • | Lip |
| • | Underarms |
How does sugaring work?

We like to break sugaring down into a simple 3-step process:

| | |
| --- | --- |
| • | Step 1: Prepare the Skin. One of our talented aestheticians will show you into one of our state-of-the-art treatment rooms and will assist you in cleaning and preparing the skin for hair removal while the sugar paste is warming. Once cleansed, we may use powder to dry the area so that the sugar can be easily removed from the skin once applied. |
| • | Step 2: Apply the Sugar. Next, your aesthetician will dip her gloved-hand into the sugar, removing it for application. It will look like a clear yellow, sticky ball and can be applied directly to the skin as it is usually a luke-warm temperature. The aesthetician will move the ball of sugar across the area until either all the hair has been removed or it has lost its sticky texture. |
| • | Step 3: Clean the Skin. While sugar doesn't come straight off of the skin during the process, it can be easily cleaned after treatment. Unlike wax, all you need is a little bit of water! We will cleanse the sugared area and leave you with glowing, hair-free skin! |

We recommend that you allow your hair to grow about the length of a grain of rice prior to your appointment for the best and most comfortable sugaring process. This means that you should visit us about once a month to maintain your results!

Our office also offers other ways to refresh your skin, including dermaplaning, microneedling, and more!

To learn more about sugaring or schedule your appointment, please contact our practice in Kanawha City or Teays Valley, WV. We can help you achieve the glowing, smooth skin that you've always wanted at The Facial Center.