Why are Dental Implants suitable?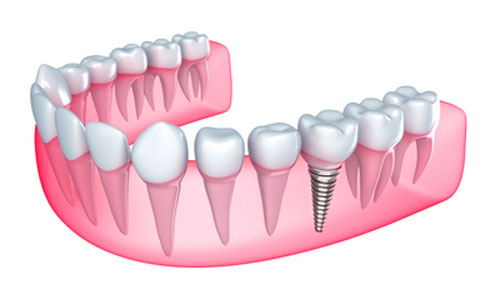 Going for dental implants to improve oral health can feel challenging, especially if you don't know their benefits. However, dental implants are more preferred choice than any other dental treatment, and this is why:


Provide Permanent, Reliable, and Long-Lasting Solution

Dental implants are a permanent solution to the loss of teeth. Their replacement procedure is one-time and does not require any alterations. Also, the patient does not need to remove them while sleeping or eating. Also, they are strong and more durable, thus giving a long-lasting solution to the teeth


Are Natural in Appearance and Function

Most dental implants are challenging to identify since they resemble the color of natural teeth. They have a natural aesthetic appearance that allows the design to achieve clear shades that resemble the color of the natural teeth.

Also, dental implants allow the patient to eat, bite, chew, speak and smile with the same sensations as natural teeth. In addition, this natural appearance enables the maintenance of good dental hygiene.


Provides Safety

The procedure for dental implants is a minor surgery with an excellent postoperative period. Also, it has a reasonable success rate of 95% and above. In addition, during the placement procedure, pain and discomfort are dealt with by using dental anesthesia and conscious sedation that allows the patient to feel safe and relaxed.


It Prevents Damage to the rest of the Teeth

During dental implant surgical procedures, the rest of the teeth remain intact and secure. The dentist places a bridge that allows the carving of the teeth, reducing the space and size between the teeth. In addition, dental implants prevent unnecessary movement of the rest of the teeth hence preventing damage.

Dental implants offer durability, comfort, and naturalness compared to other dental treatments hence becoming a good option for teeth treatment.