When Should You Expect to Eat Normally Following New Dental Implants?
Posted on 8/23/2021 by The Facial Center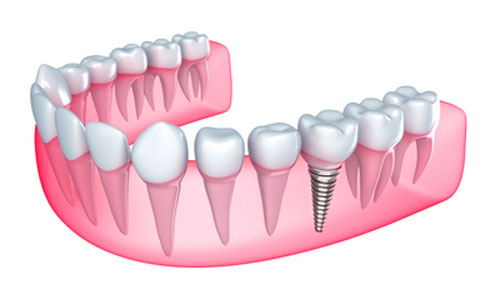 You won't get to go out and order a steak right after getting new dental implants. All good things take time, so be patient, as it will be worth your wait with respect to your oral health and well-being.


Getting Used to Your Implants

It is critical to watch what you eat while you wait for your new implants to fuse with your bone. Otherwise, it can lead to implant failure. Therefore, choose soft and nutritious foods and stay away from chewy, hard, crunchy foods, or foods that are tough. Right after you receive implants, they are still in a delicate state, which means it helps to focus on foods that will continue to help you heal.


What to Eat

When eating foods after implant surgery, choose smoothies, which are packed with the vitamins that give you energy, yet do not require any heavy duty chewing. Applesauce is a good food to eat as are cold soups. Don't eat hot foods, at this point, as they can lead to irritation. When drinking liquids, do not use a straw, as it places too much pressure on the implant sites and can interfere with healing. Also, don't drink alcohol right after the procedure.


What to Eat Several Weeks after an Implant Procedure

As the jaw continues to heal, you can gradually add more foods or reintroduce some foods you avoided in your diet. For example, some good foods to choose include eggs and potatoes. Both these foods are versatile and can be prepared in numerous ways. Whatever way you cook them, they will not lose their soft texture. If you eat meat, start with softer meat, such as fish, ground beef, or chicken. Finely chop the meats into pastas, salads, and other dishes to enhance the taste of your meals. Milk, cheese, and yogurt are also good dairy staples.

Would you like to know more about getting implants? If so, we can answer your questions. Give us a call today to find out more about how the process works and what to expect. Arrange for an appointment for a consultation now.