Types of Dental Implants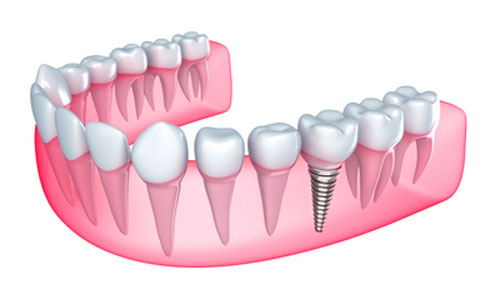 If you have a missing tooth, a dental implant is certainly a good option. It can behave just like your natural tooth, prevent shifting of teeth, prevent bone loss, last a lifetime with proper care, and a lot more. However, all this depends on choosing the right dental implant for yourself.

Here are the different types of dental implants.


Endosteal Implants

These are the most common type of dental implants. They suit most patients with a missing tooth. However, for it to be effective, it does require some things beforehand. For starters, if you want endosteal implants, you need to have a strong and healthy jaw and gums to begin with.

This ensures that the implant fuses properly with the bone and surrounding tissues. The procedure for these involves placing a screw-like placeholder in place of the gap first and then fitting the implant in it.


Subperiosteal Implants

If you don't want to go through the extensive oral surgery that is required for endosteal implants, or if your jaw isn't strong enough, you can opt for subperiosteal implants. These are an excellent alternative for endosteal implants and are the second most common type of implants.

The procedure for these involves placing a metal frame, around which the gums heal to hold it in place, and attaching the implant to it. It is a much less invasive procedure.


Zygomatic Implants

This is the least common type of dental implant used and requires a very complex procedure. It is usually only used when you don't have much of a jaw or gums to hold the endosteal implants.

It might be difficult to figure out on your own which dental implant will be best for you. That's why you need to reach out to Dr. Jack Krajekian at The Facial Center. With their expert knowledge and skills, they will carefully examine your teeth and gums and suggest the most appropriate type of implant according to your needs.