Éminence Organic Skincare

Charleston, WV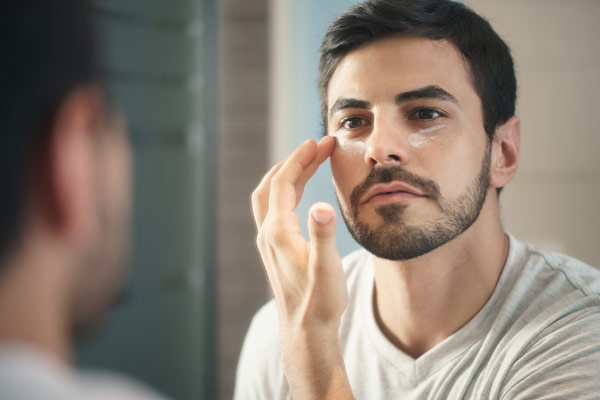 If you want natural, healthy, glowing skin, you have to use the right products, and often finding those products can be difficult as not every product suits every skin type. Éminence skincare line uses natural organic ingredients, is rich in minerals, and offers a wide range of products for every skin type and skin problem.

At The Facial Center, our goal is to preserve the skin's health and natural beauty naturally. Skincare products with excessive chemicals may give you faster results, but they leave the skin incredibly damaged in the long run.


About the Éminence Organic Skincare Line

The Éminence organic Skincare line uses a refreshing combination of herbs, fruits, fresh flowers, and other skin enriching natural ingredients, including spring water. The formulators carefully craft each product so that it holds the ideal blend of minerals and skin rejuvenating essentials to give the skin a natural, healthy glow.

Éminence believes in using ingredients in their natural form and does not process them excessively. Instead, each product contains the fruit in as natural a form as possible, including seeds, pulps, and even peels. Resultantly, the skincare products contain a highly concentrated form of numerous extremely active and beneficial ingredients, including lactic acid and several enzymes.

Some of these active ingredients should not be used in excess or at home as they can damage the skin if used in excess or left on too long. Expert aestheticians at The Facial Center are licensed professionals who are well-versed with the product and how it works. They can curate the perfect skincare treatment for you and your skin type to help it deal with environmental stressors, pollution, solve other skin problems, including dark spots and signs of aging.

Our experts can also recommend a proper daily skincare routine that the client can effortlessly perform regularly to maintain the skins natural glow until it is time for their next in-depth facial at The Facial Center. We can also educate you on your skin type, which products to use daily, and which to layer on top of each other for the best results.


Why Choose Éminence?

Éminence is a conscious and organic skincare brand owned by a family of aestheticians. The formulating team comprises expert herbologists and biologists who use their in-depth understanding of plants and the natural ingredients present in each to create a range of products to suit varying skin types and solve numerous skin problems. Their expertise is reflected in their choice of ingredients as some products contain unconventional ingredients such as paprika, yams, rhubarbs, etc.

Each ingredient is sourced through certifies organic farms across Hungary and some other farms in other countries. The company follows incredibly ethical and responsible farming practices, which add to the appeal of the products.

The products are free of parabens, and other harmful chemicals, including animal by-products, sodium lauryl sulfates, harmful colors, or any additive scents. They contain natural minerals, enzymes, vitamins, and mineral oils that help keep the skin healthy naturally.

At The Facial Center, we aim to provide the best possible skincare treatment to our clients. We only use natural, high-quality products to give our clients the best possible skincare treatment. Visit us today for a skin-pampering session and walk out feeling refreshed and rejuvenated.