Common Reasons We May Suggest Oral Surgery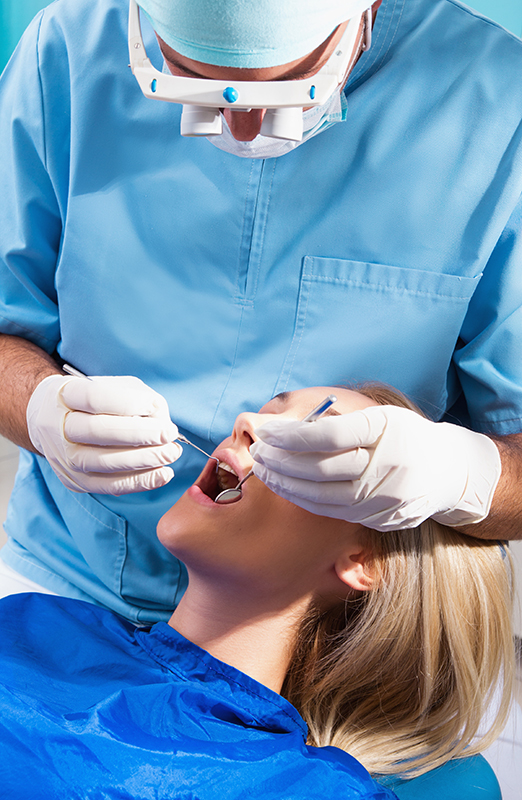 Sometimes, we might recommend oral surgery to help fix several dental conditions. Our professionals perform these surgeries for both restorative and cosmetic procedures. As much as some people find oral surgeries quite uncomfortable, it is a very reliable and effective treatment option. Thanks to recent advancements in dental technology and approach, oral surgeries have become simple and straightforward. In fact, some surgeries take less than five minutes! Dental implant placement, tooth extractions, and corrective jaw surgeries are just some of the instances where we may recommend oral surgery.


Dental Implant Placement

Dental implants have become one of the most reliable ways of replacing lost teeth. Our professionals will place titanium posts into the jawbone when undergoing a dental implant placement procedure to replace your lost tooth root. Then, they will add an abutment; the dental crown rests on this piece. With support from the crown, the dental implant will function and look like the other set of natural teeth. The process of getting dental implants is generally simple, and after recovering, you can go back to your normal routine and eat your favorite foods.


Tooth Extractions

We always try to save your tooth before going for an extraction. If we try every treatment option and the tooth doesn't respond, it will be beyond treatment. The only option will be to have it extracted. Some of the common causes of tooth extractions include misaligned teeth, severe pain from tooth impaction, hard-to-reach teeth, bleeding gums, and severe tooth decay.


Corrective Jaw Surgery

We will also recommend oral surgery if your jaw needs repair. Corrective jaw surgery is mainly done to fix a broken or damaged jaw. It helps treat jaw irregularities and improve how you speak, chew, and breathe. This procedure also involves reconstruction of the jaw to improve functionality and appearance. Contact our offices for more information on the reasons we perform oral surgeries.