Does Snoring Decrease How Healthy Your Mouth Is?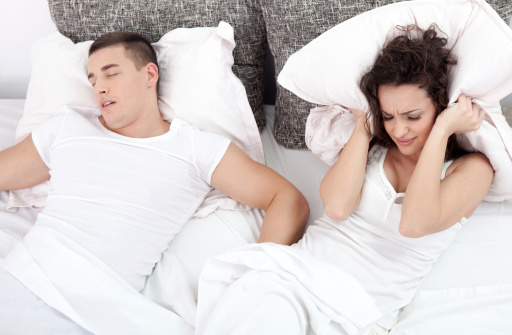 Before you start snoring, your airway is first blocked by irritated nasal tissues making it difficult for you to inhale sufficient air through your nose. This makes you breathe through your mouth to compensate for the extra air. Opening your mouth wider makes the tissues contact each other, causing friction in your nasal cavity, causing you to snore. If you sleep with your mouth open, you will let in more air, causing it to dry. Your salivary glands will therefore strain to meet your salivary requirement. Over time, the salivary glands will not produce adequate saliva resulting in mouth dryness, increasing your risk of tooth decay and gum disease.


Tooth Decay and Gum Disease

Saliva contains vital minerals that nourish your gums and teeth, promoting their health. These minerals also neutralize mouth acidity, protecting your enamel from erosion. Saliva also acts as a cleansing agent and flushes out mouth bacteria and food debris from your mouth, preventing their accumulation. Without consistent salivary flow, harmful mouth bacteria multiply and feed on food debris in the mouth, releasing acids that corrode the enamel and expose your inner tooth to decay. These bacteria can also cause gum disease and mouth sores. Gum disease predisposes an individual to heart disease, stroke, and diabetes.


Reducing the Impact of Snoring on Your Oral Health

Given the above effects of snoring on your oral health, you can make some lifestyle changes to stop snoring, especially if sleep apnea is not the cause of your snoring. Among the things you can do to reduce the impact of snoring on your oral health include decreasing your caffeine intake, quit smoking and alcohol consumption, and, if you are obese, cut down your weight. While doing this, you should maintain good oral hygiene by brushing your teeth with fluoride toothpaste and floss regularly.

You should also schedule a regular check-up with us for a healthier mouth. For more details on snoring and your oral health, contact our office today.