Is Stopping Clenching Easy?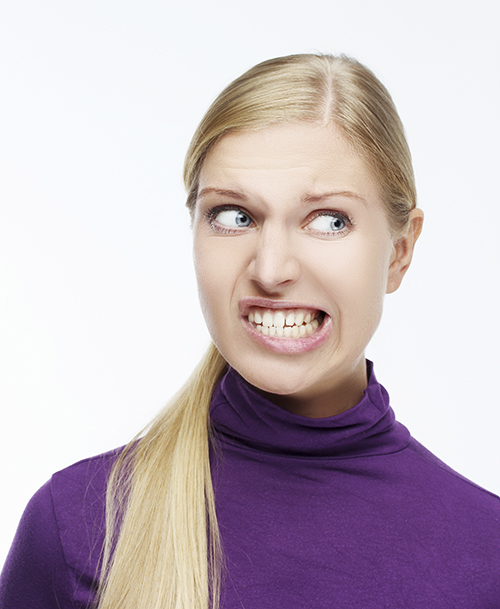 There are a lot of different reasons individuals find themselves clenching their jaw or grinding their teeth. Some may not even know it is a behavior they regularly engage in, and may only realize after they're experiencing related symptoms. It is also possible that the majority of teeth clenching or grinding is happening during sleep, and it may feel like there is no way for you to control a habit during sleep. There are ways to stop clenching your teeth in order to prevent or treat dental issues associated with teeth clenching.


How Do You Know If You Clench Your Teeth?

Bruxism is a condition in which teeth grinding or clenching happens during sleep. This may be the toughest to notice because it is not a behavior most are aware of until they're experiencing discomfort. Stress is also associated with jaw clenching. When there is tension in the body it can be released by putting pressure on the jaw without knowing. Heavy lifting and endurance sports create a higher risk for jaw clenching as well. When you are tensing other muscles in the body for endurance purposes or lifting, it is likely you are tensing your jaw without noticing. Common signs that you're clenching your jaw include limited range of motion in the jaw, locking of the jaw, and clicking or popping sounds.


How Do You Stop?

The solution to your jaw clenching may be as simple as being aware of the tendency. Paying attention to your body may help you notice when you are more likely to engage in the behavior, and help you find healthy ways to replace it.

If you engage in sports, or experience bruxism, it may be helpful to wear a protective mouthpiece to help support your jaw and teeth. It may also help to engage in exercise that help you relax the jaw and facial muscles.

Just like any behavior that becomes a habit, it can be difficult to stop. However, with awareness and practice, you can prevent significant issues from arising. If you have questions about jaw clenching or teeth grinding, please give us a call and we can help.