What Age Should I Get My Child's Cleft Lip Fixed?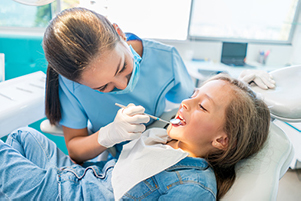 A common genetic occurrence, a cleft lip can affect a variety of different things in a child. These can range from making it difficult for them to latch during breastfeeding, facial deformity, to speech difficulties to deafness, and even psychological problems. Another very real concern is oral hygiene. Due to the opening in the lip and the potential for food debris getting trapped against the gums and teeth, brushing and flossing is incredibly important. As with most treatments, the earlier the surgery is performed, the better.


Cleft Lip Causes

Though alarming in appearance, the impact of a cleft lip can extend far beyond that. It occurs when the tissue of the face and skull does not form completely leaving a gap between the bone plates. This typically occurs in the first two months of pregnancy and is caused by genetic traits passed down by one or both parents. If the mother uses tobacco while the baby is in utero can also increase the likelihood.

Because of the potential for far-reaching implications, it is important the child be seen as soon as possible for a proper evaluation. In some cases, there may be a need for multiple visits to our office with a variety of specialists to properly assess and treat the child.


When to Have Surgery

The vast majority of surgeries performed to correct a cleft lip occur around three months of age. The technical name for the procedure is cheiloplasty and is performed under general anesthesia. Typically, this procedure takes between one to two hours to complete, the cleft repaired with sutures. The ultimate goal of the surgery is to close the cleft and restore the lip and underlying tissue to an improved state for both aesthetic and medical purposes. Depending upon the severity of the cleft additional surgeries may be required as the child grows older.

If your child has a cleft lip, we can ease your concerns. Please give us a call for an assessment of your child.