Can Dental Implants Last the Rest of Your Life?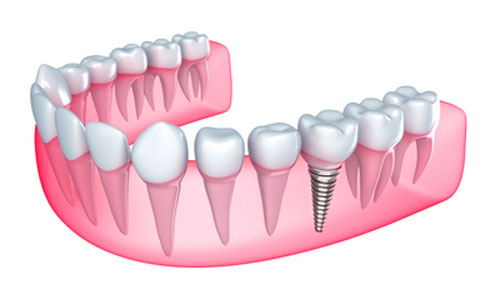 If you get a dental implant, you may wonder if the prosthetic will last. The answer is "yes," as long as you take proper care of your implants and their restorations.


Why an Implant Is Considered Permanent

Unlike other dental restorations, implants, which are usually made of titanium, are usually considered permanent. That is because, after an implant procedure, the titanium screw of the implant fuses with the jawbone, thereby creating a solid anchor. When this happens, it makes it easier to add restorations, such as crowns, fixed dentures, or fixed bridges. Because an implant represents an artificial tooth root, it can last a lifetime with the proper dental care. Because the metal of the implant fuses with the bone, it forms a solid support system for restorations. As long as you take care of your implant, you will experience many years of positive dental functioning.


How to Increase the Life of an Implant

To make sure your implant stays intact, you need to care for implanted teeth the same as you do your regular teeth. This means that you need to brush twice a day and floss each day as well. You need to ensure the health of your gums and implants by caring for them daily. Otherwise, you run the risk of infection. In this case, peri-implantitis can develop around an implant, which can cause it to fail and fall out. That is why you cannot slack on your dental care routine. Doing so increases the risk of implant failure.

Would you like to replace missing teeth with implants? Would you like to know further details about their care? If so, contact our office for a consultation. We are always available to give advice or recommendations or to schedule an appointment for our valued patients. Don't delay treatment. Explore your options today.