Treatment of Oral Cancer Clinically
Posted on 7/10/2023 by Evan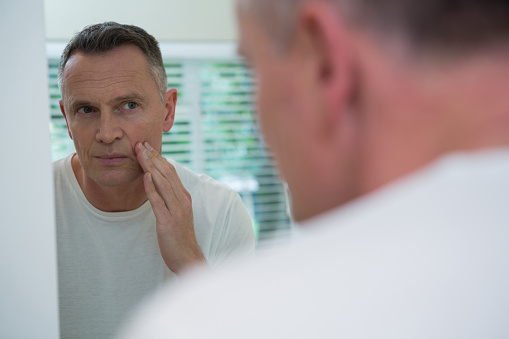 Oral cancer manifests as malignant tumors that grow in the squamous mouth and throat cavity. The dentist notices signs of oral cancer mainly during your routine check-up. When detected early, oral cancer patients have a high survival rate. Symptoms may appear as white or red sores with pus, swollen lymph nodes, oral pain, and bleeding in the mouth cavity. OMS surgeons are highly trained to manage oral malignancy.


Management of Oral Cancer

Management of oral surgery begins with a close physical examination of the oral cavity, including the roof and floor, throat, tongue, cheeks, and lymph nodes in the neck. The dentist also performs brush and tissue biopsy to check if tumor cells have any malignancy under a microscope. The surgeon could also use X-rays, CT, MRI, and endoscopy to examine for malignancy. After diagnosis, treatment begins and varies depending on the type, place, and stage of the cancer. Therapy options include the following: radiation, chemotherapy, and targeted treatment.

In radiation, beams are aimed at the tumor for specific periods during the day. These beams kill the cells and stop their regrowth. Chemotherapy involves administering medication to kill cancer cells, while targeted therapy involves helping drugs that target cancer cells specifically and kill them. For patients not responding well to other procedures, immunotherapy is advised to reverse and interfere with cancer cell growth.


Conclusion

After the tumor removal, the face may need to be reconstructed to rebuild the bones and tissues of the mouth. Artificial palates and cups may replace missing teeth, tissue, and bones. This helps in restoring function and appearance. Surgical cancer treatment could bring adverse effects like sore throat, dry mouth, infections, and prosthetic fit problems. Treatment procedures like chemotherapy could have other products like hair loss, anemia, and bleeding.