Prepare your Teeth for Upcoming Events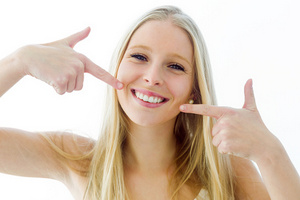 If you have a big event coming up soon, you're certainly feeling the pressure to create a good impression. It's obvious: we all want to present our best selves at all times, particularly when we're seated or standing in front of a huge crowd. A killer smile is one of the keys to making a strong first impression. You want to have the type of flashy smile that not only brightens the day of those around you (perhaps literally because of how white your teeth are) but also makes you hard to forget.

How then do you prepare for your next event? We can't give you advice on how to dress or how to improve your public speaking abilities, but we do know a thing or two about teeth, so we definitely might be able to assist.


Practice Smiling

Irrespective of whether you're a male or female, the nicest form of makeup you can have is that contagious smile. People are naturally drawn to those who smile frequently. Personally, you need to get to the point where your smile just comes naturally, highlighting your greatest features without it looking forced. The best idea is to rehearse in front of a mirror until you get it correct, then go public with it.


Wear the Right Makeup

When most people want to wear makeup, they think about buying the correct tones that bring out their greatest features. Lipstick serves as an addition for women to highlight their teeth. However, those teeth need a makeover too.


Visit Us

Most people prefer getting their teeth permanently whitened and if you are reading this, and you are one of those people, you definitely landed at the right place. All you have to do is simply come to our offices and speak with us. We have extensive expertise with all types of teeth whitening procedures and can get you that killer smile in no time!