How a Neck Lift Can Help

Charleston, WV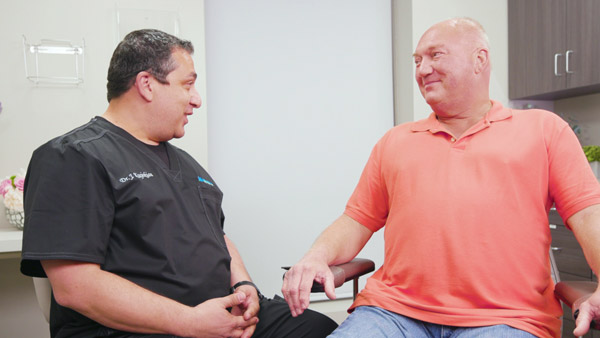 Drs. Krajekian and Brock are aesthetic professionals, specially trained to help you achieve the dream skin and shape you've always dreamed of, which includes the skin around your neck. Loose or misshapen skin around the neck can be a result of heredity, gravity, environmental conditions, or stress, and performing a neck lift can greatly influence the visibility of youthful contours and restore your self-confidence.

When your skin lacks the appearance you desire, you begin to feel less attractive or disapprove of your entire image. This type of damaged self-confidence can negatively impact your quality of life and your relationship with others. To better suit your needs and discover how a neck lift can restore confidence to your self-image, our team at The Facial Center creates a personalized treatment plan that is special to you, because your results are of our utmost importance and every individual is a little bit different.


What To Expect During Your Treatment
The Consultation

Here, one of our highly certified and trained surgeons will discuss the results that you want with your skin and how to best obtain them. If a neck lift treatment is best for you, we will establish a date for your procedure and provide you with pre- and post-procedure instructions, which you are expected to read carefully and follow closely.


The Procedure

A neck lift procedure is typically performed as an outpatient procedure under general anesthesia or IV sedation. Your surgeon will make a small incision behind each ear and under the chin, if needed. Through these incisions, we will tighten the neck muscles and/or underlying tissue and remove excess, sagging skin. You should prepare a designated driver to drive you home following your procedure, where you will also be given recovery instructions.


The Recovery

Recovery time will vary depending on the individual and the extent of the surgery. Typically, patients return to their daily activities within 2 weeks. You can expect your neck to feel tight for a few weeks, and keep in mind that bruising and swelling are normal. These effects will gradually subside and by following the detailed post-procedure instructions, you will return to your everyday life feeling new and refreshed with firmer, younger looking skin.

Our office proudly offers a variety of services, including brow lifts, face and neck liposuction, and more!

If you are tired of living with loose, saggy skin around your neck area and are looking for the best solution, please contact us to schedule a consultation. We are here to help.